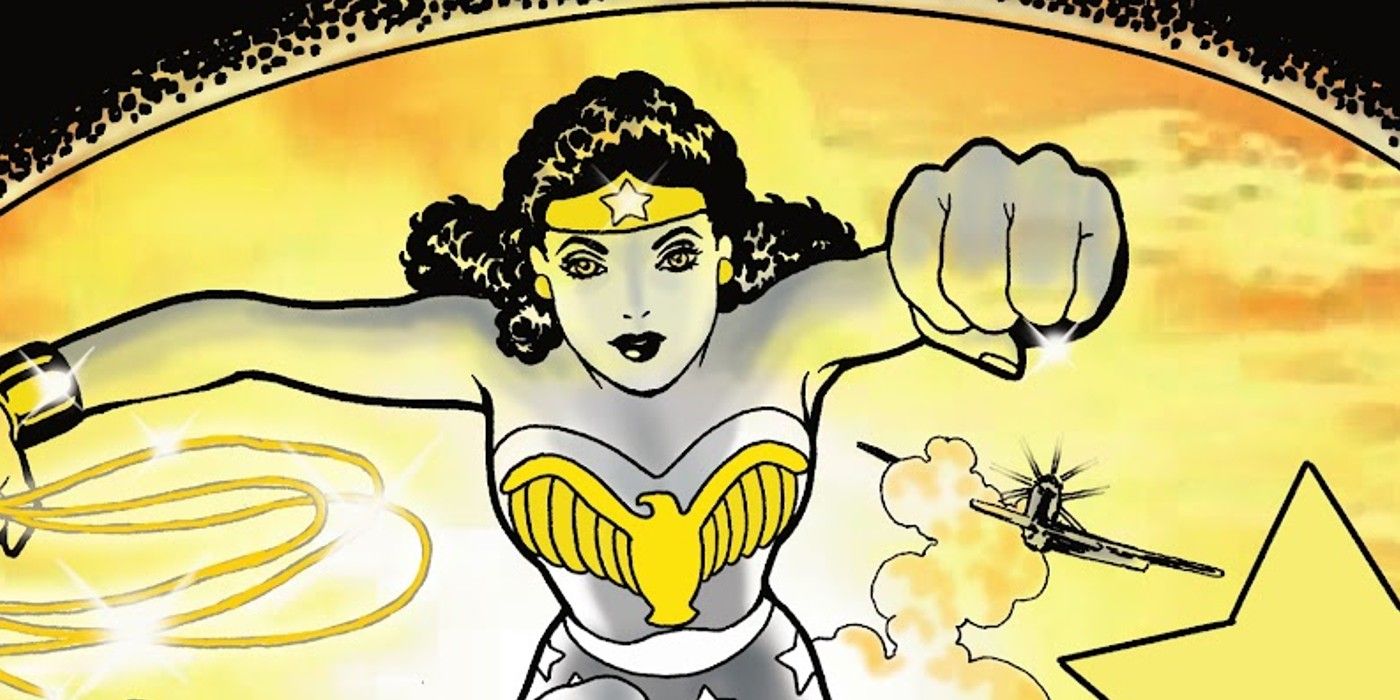 Wonder Woman Comics pays perfect tribute to WWII female pilots
In the latest anthology comic book Wonder Woman: Black and Gold, Wonder Woman pays homage to the women who served as pilots in WWII.
Warning: Contains major spoilers for Wonder Woman: Black and Gold # 4!
DC Wonder woman is often associated with stories involving WWII. This was happening around the time of its creation, making the Axis powers a predominant foe in its early comedic adventures. However, in Wonder Woman: Black and Gold # 4 it pays tribute to the lesser-known soldiers of the time: the WASPs
Wonder Woman: black and gold is an anthology comic book series that brings together new original stories from several comic book makers involving the Goddess of Truth. These stories brought back older characters from the Wonder Woman comics, revisited older eras of her comic book history, and showcased her skills and abilities. Now, a story also pays tribute to the Women's Airforce Service Pilots (WASP).
Related: Wonder Woman's Family Deserves To Be As Popular As Batman's Bat Family
"Wing Woman" has the creative team of Sherri L. Smith, Colleen Doran, Andworld Design and Brittany Holzherr. It focuses on Delia "Big Deal" Burns, who is a pilot in the WASP group. She comes face to face with a Nazi plane as she flies in her P-51 Mustang near Jersey. As Delia finds herself in big trouble, Wonder Woman shows up in her own jet.
While this is a short comedy story, it does a great job of drawing attention to women who served in the military – even though for a long time they were only seen as civilians and not like legitimate veterans. Their story isn't well known, although Wonder Woman is one of DC's most iconic heroes – and associated with the period in fictional ways. The WASP has flown missions to the United States, allowing male pilots to participate in combat overseas. The WASP transported planes for the military, conducted flight tests, and engaged in other non-combat missions. They were the first women to fly for the US military. This Wonder Woman story doesn't just pay homage to the WASP, however.
Before Wonder Woman saves her, Delia also mentions the WAC and the WAVES (Women's Army Corps and Women Accepted for Volunteer Emergency Service). The WAVES were the volunteer women military branch of the Navy. Additionally, on the side of Delia's plane is the WASP badge visible – Fifinella, a character originally designed by Walt Disney for a never-completed film titled The Gremlins, which involved Roald Dahl. This Wonder Woman comic brings the forgotten story to the fore while highlighting what has made the heroine so popular for years. Diana is strong and can do whatever she wants. She can save the day, even if it wouldn't have seemed like the norm for women in the 1940s.
The WASPs were definitely real-life Wonder Women. Military themes in Wonder Woman's early comics and during various sequences throughout its comic book history have often revolved around Steve Trevor. However, she is a hero who appreciates and saves all military personnel alike when given the opportunity. She is similar to the WASP in that she is a pilot herself, although she has the ability to fly even without her invisible plane. This tribute is magnificent and it captures the spirit of Wonder woman like a hero celebrating his 80th birthday.
More: Wonder Woman's New Lasso Just Unlocked Ridiculous New Powers
Black Cat has never looked so good in stunning new cosplay
About the Author