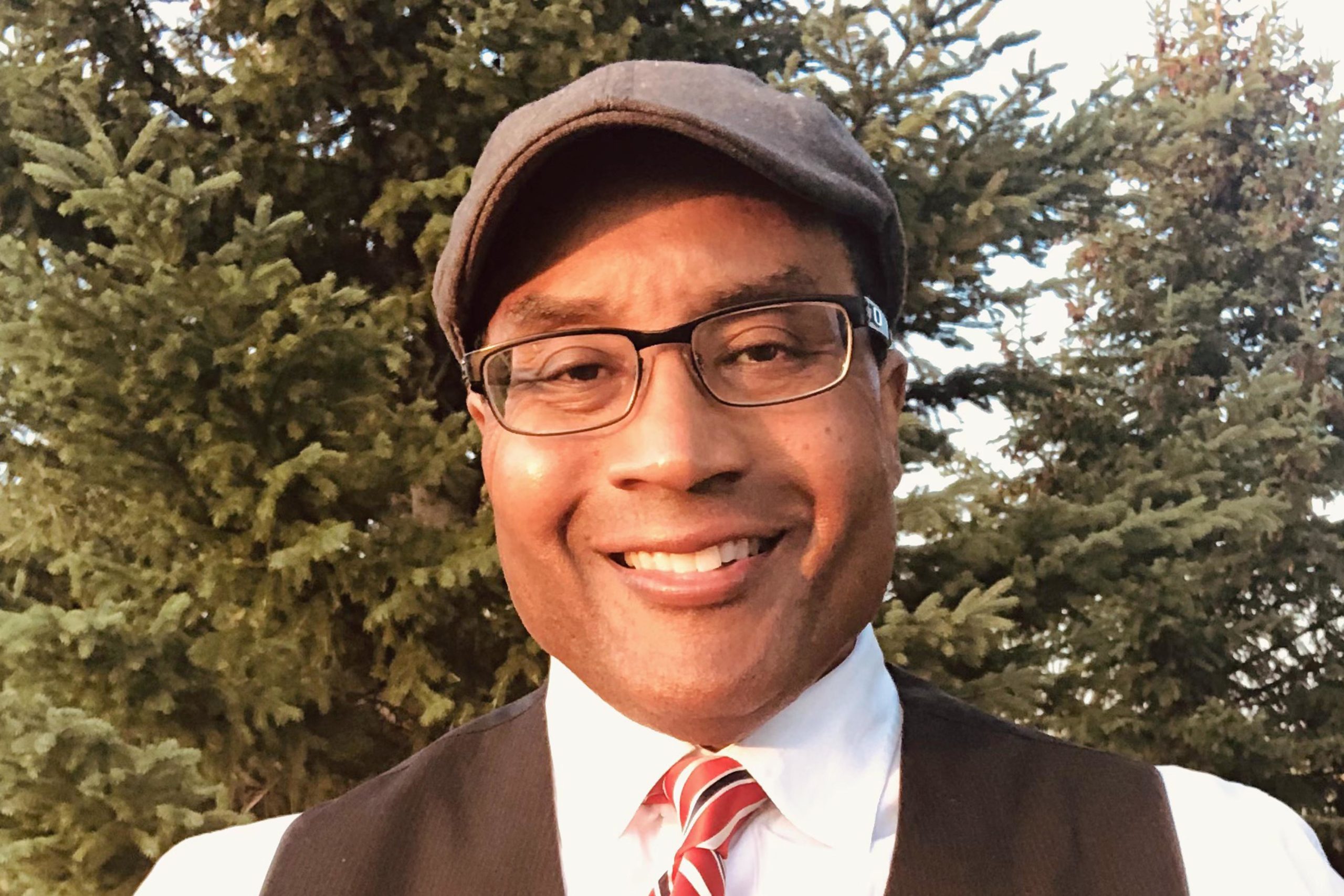 Voter's Guide for the 2021 Eden Prairie School Board Special Election – Darryl Stanton
Please provide some personal information.
My wife and I have lived in Eden Prairie for 26 years. We have a son who attends Eden Prairie High School and is a honors student, member of the Eden Prairie Historical Society and member of the football team. Let's go, Eagle Nation !!
I am a small entrepreneur. I got a basketball scholarship to attend Southwest Minnesota State University (SMSU), graduating with distinction with a double major: BS in Business Administration, Management and Sociology. I received the Celebrate Southwest State Award for my contributions to Southwest State University and to the community. I was inducted into the PI Gamma Mu International Honors Society for Social Sciences.
What experiences and qualifications do you bring to your application for Eden Prairie School Board?
I currently sit on Eden Prairie Schools' "World's Best Workforce Committee" and am one of its longest-serving members. The committee was established by law of the State of Minnesota and our goals are: all of our children are ready for school, all third graders can read at grade level, all racial achievement gaps and economic between students are fulfilled, all students are ready for a career and in college, all students graduate from high school.
I sat on the Eden Prairie Schools Strategic Planning Committee.
Some of my professional opportunities include: creating, developing and implementing SMSU's first Multicultural Student Services Program, managing registrations at Hamline University College of Liberal Arts as Director of Multicultural Admissions and Director of School Recruitment superior of public administration and management.
Served on the Eden Prairie Schools Curriculum Advisory Committee (name changed to World's Best Workforce Committee).
I was elected and served two terms as president of the Minnesota Association of Counselors of Color (MNACC). MNACC, established in 1991, is a non-competitive postsecondary collaboration dedicated to providing access to higher education for students of color in Minnesota.
Nominated four times as Volunteer of the Year for its service to the students of Eden Prairie schools.
Served 10 years as a youth basketball coach.
For five consecutive years, I organized a team of students from Eden Prairie to participate in the Minnesota State Rec. Championship.
Received the City of Eden Prairie Human Rights Award.
What values ​​and personal qualities do you think are particularly important for a candidate for school board?
A dedication to serve, not for personal or political gain, but for the sake of humanity and the betterment of the community.
Creative thinking skills.
A strong work ethic, taught by my grandmother, father and mother, all of whom survived the Great Depression. They said to me: "always work hard and keep your nose on the grindstone." I intend to keep my nose on the grindstone for the schools in Eden Prairie.
The ability to work collaboratively to approach and solve problems.
The ability to listen and to hear.
I learned from the late Grand Mayor of Eden Prairie, Jean Harris, whom I considered a mentor and friend, to "never stop working hard." If you fail, try again.
Why should the voters of Eden Prairie choose you for the school board over other candidates?
I will continue to work to make sure all of our children are ready for school, all third graders can read at grade level, all racial and economic success gaps between students are closed, all students are ready for career and college, all students graduate from high school.
I will continue my 26-year journey of service to our community and to the schools of Eden Prairie, with or without the title of member of the school board. However, I believe that as an elected member of the school board, I would be able to help Eden Prairie Schools achieve its stated goals for all students.
I had the honor and privilege of reading to the students of Eden Prairie School six consecutive years (K-5) in my son's elementary school during their lunch. A relative said to me, "You are one Read-A-Thon man! "
Was a member of the Town of Eden Prairie Human Rights and Diversity Commission.
I spent many hours in the classroom as a volunteer helping with various projects such as setting up a mini factual library for students, factual black history information hall during the Month. of black history and I did a reconstruction of Martin. "I Have a Dream Speech" by Luther King, with full class participation.
My older brother was a dedicated teacher. He enjoyed teaching his students in his high school alma mater. He even taught on the days he had kidney dialysis treatments. He was old enough to retire, but he loved teaching so much that he refused. One day, while teaching his class and writing on the whiteboard, he had a heart attack and died in front of his students. It was a devastating day for her school community and our family. I share this story with you because he is the very embodiment of a teacher, always ready to sacrifice himself for the well-being of his students.
As a volunteer, I have witnessed the intellectual form, dedication and hard work that the teachers and staff at Eden Prairie School have put in to inspire our students every day. I will work hard to continue to ensure that they have the resources to continue their mission of preparing every student for success.
COVID-19 rates are rising again in Eden Prairie and Hennepin County. What do you think are the key factors in Eden Prairie Schools' management of COVID-19 for the 2021-22 school year, and why (for example, establishing mandates and / or immunization mandates for staff and students, other)?
I think we need to listen to infectious disease experts, such as scientists and doctors at CDC and MDH, who say the new Delta mutation includes 99% of new COVID-19 cases and is more contagious. I personally wear a mask in public to protect my family and other members of the community. Our immediate family has been fully immunized. So if the experts say that wearing a mask, getting a vaccination and social distancing is going to save the precious lives of our children, teachers, staff and people in our community, I will support it.
The school board recently decided not to hold a referendum on the raising of operating funds this year. What is your position on such a referendum in the future, and why?
My position on such a future referendum is that it must be planned properly, demonstrate the needs to our community stakeholders, work collaboratively as a school board, the process must be fully transparent for all stakeholders.
What are your top three priorities for schools in Eden Prairie, and why?
With so many unknowns due to COVID-19 and its short- and long-term ramifications, the following are just the tip of the iceberg of COVID-19 priorities:
Restorative Learning Action Plan: For students with achievement gaps, students with special needs, and students who do not fit into any of the categories. We need to develop a strategic plan to meet the learning needs of these late students due to COVID-19. Studies have shown that more students are falling behind due to the pandemic.
Success gap: Our students who continue to fall behind in the achievement gap are more at risk of dropping out of high school, of not seeking post-secondary choices and therefore of being chained to low-paying jobs their entire lives.
Mental Health: Due to COVID-19, the mental health of our students, teachers and the school community is under extreme strain. We need to take a holistic approach to deal with the short and long term effects this insidious virus is having on the mental health of the Eden Prairie school community.
What will it mean to you personally if you are elected to the Eden Prairie School Board?
My service to our community of Eden Prairie has never been about me personally; it will mean that I will have had the opportunity to continue serving my beloved community and to continue to strive to help improve the lives of others.
How can interested voters find out more about your candidacy?
Website: www.stanton4people.com
Email: [email protected]
Telephone: 952-240-3200
Subscribe to receive EPLN for FREE in your inbox!