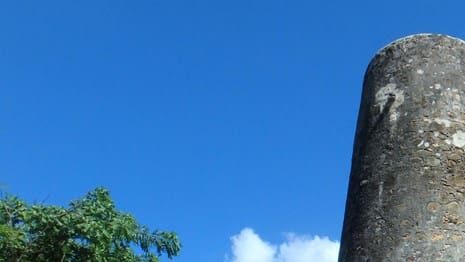 US Senate hears St. Croix National Heritage Bill
The U.S. Senate on Wednesday passed a proposal that would designate all of St. Croix as a National Heritage Area.
If passed, the measure will establish a historic preservation office on the island to identify sites and activities of historical and cultural significance, according to the bill, which was first introduced in the House of Representatives. in 2006 by USVI delegate Donna Christian-Christensen. . The office would consult with local crucians to better highlight the unique history of the island.
Current delegate Stacey Plaskett reintroduced the bill in 2021, saying it was a way to leverage the island's natural and historic resources for increased economic development that is relevant and culturally appropriate. The designation would make the island eligible for $1 million in federal grants per year for 10 years.
"National Heritage Areas are places where natural, cultural and historic resources combine to form a cohesive and significant landscape and tell stories of national significance that celebrate our diverse heritage," Plaskett said.
Plaskett's office said the National Park Service spent four years studying the feasibility of a St. Croix National Heritage Area. In 2010, the Service came away saying it deserved recognition.
St. Croix has nearly 50 designated National Registers of Historic Places and many other sites with potential, Plaskett's office said. Distinctive natural, cultural, historical and scenic resources are "building blocks" that contribute to the nation's overall heritage, they said.
Unlike a historic preservation area where landowners must apply for permission to alter buildings or develop land, the National Heritage Area Bill specifically states that it will not alter the rights of property owners or the capacity of local authorities to manage public land.
Christensen held a series of town halls to promote and explain the plan in 2008. She said the demarcation would expose the world to Holy Cross. Likewise, she said it was important that people in the Virgin Islands were involved in the plan.
"This is an opportunity to participate ourselves. We want to make sure we don't exclude anyone – we reach out to everyone," Christensen said in 2008.