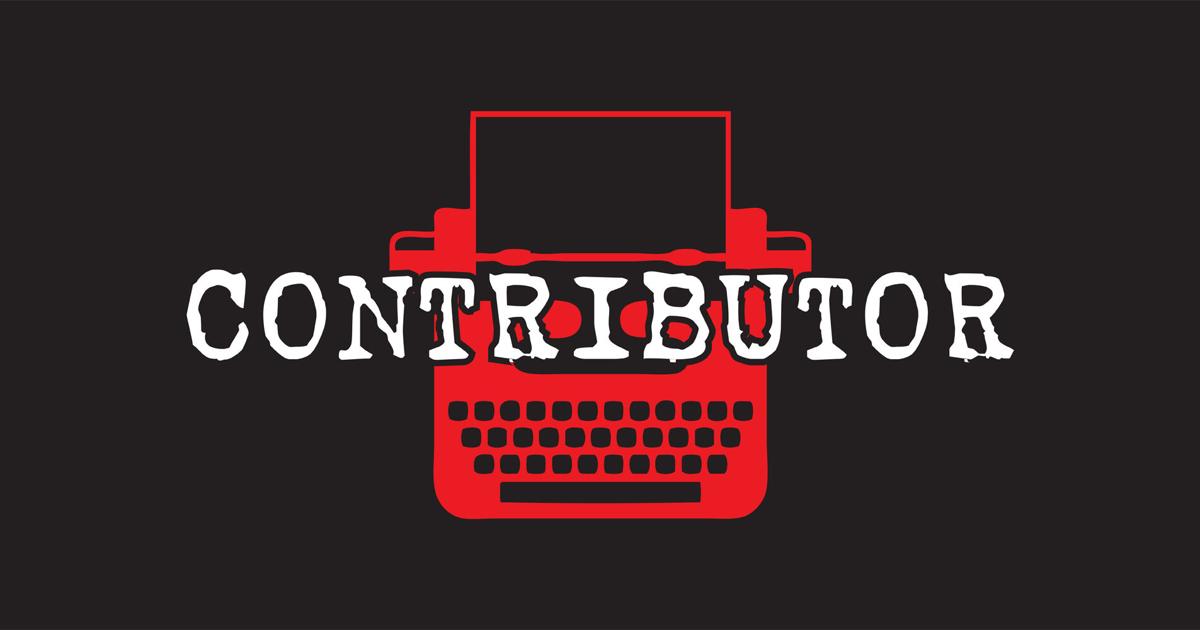 UNCG Online Conference Focuses on Veteran Black Women | Education
I first heard about the Veteran Women's History Project in 2000, when I was looking for a way to kill someone in the Rare Book Room of the Jackson Library at UNCG.
I was writing the first chapter of a mystery story serialized in the News and recording and wished to place my fictional murder there. One of the librarians happily suggested that the lethal weapon was the real Headhunter's machete that a World War II air nurse had given to the university when it was still Woman's College. , which had just been added to the recently created historical archives.
I was curious but was only an occasional journalist then, so I forgot for 22 years. But last week, UNC University Greensboro Libraries announced that Beth Ann Koelsch, curator of the Women Veterans Historical Project, will discuss the history of African American women in the US military and the American Red Cross. in a live Zoom broadcast which would then be posted on YouTube.
Remembering my long-time intention to find out more about the project, I contacted Koelsch and asked him to say YES! Weekly how it started. She told me that the Veteran Women's History Project was established in 1998, two years before I was shown this mean-looking weapon that a Borneo guerrilla resisting the Imperial Japanese Army had given to a United States Army flight nurse.
"It was founded by Betty H. Carter," Koelsch wrote via email. Carter, born in North Carolina, grew up in Rowan County and earned degrees from Meredith College and Duke University.
"She began working in the Special Collections and Academic Archives Department of the UNCG Library in 1974 and retired in 2010 as an Academic Archivist. While working with women in the Class of 1950 on planning their class reunion, she learned that some of their classmates were World War II veterans. Betty had no idea that American women had served in the war and after some research she realized that there were no research archives dedicated to preserving the history of women who served. in the army.
The project was founded to remedy this and, after her retirement, was named the Betty H. Carter Women Veterans Historical Project in her honor. After Carter passed away in September 2021. University archivist Erin Lawrimore wrote this about her in UNCG News:
"Betty was a strong advocate for our university's history and worked diligently to preserve and share the history of UNCG's past. Her work to establish the Veteran Women's Historical Project also ensured that the often hidden stories of women in military service would be recorded. His work laid the foundation for our research collections that are widely used today and often hidden away and will be available long into the future.
Koelsch, who became the project's curator in 2008, said that from the beginning Carter included the oral histories of black women veterans, and that inclusion continues to this day.
"The first collection that focused on a black woman's experience in the military was that of Inez Stroud, whose niece donated her late aunt's gear in 1998."
Born in Wilmington, Inez Naomi Stroud (1909-1994) served in the United States Women's Army Corps and then in the United States Army from 1943 to 1969. A graduate of the Alice Freeman Palmer Memorial Institute in Sedalia, she joined the WAC in 1943. She served at various facilities in the United States and Europe, including three tours of Germany, and was organist for post chapels and saxophonist in the band WAC. After her release in 1969, she continued her education at North Carolina A&T State University in Greensboro.
Koelsch said that despite this early acquisition, records of more black female servicemen were initially difficult to obtain, due to the project's initial focus on the Women's College that would become the UNCG, and which would not admit its first two black female students, JoAnne Smart. and Bettye Tillman, until the fall of 1958, four years after Brown v. Topeka Board of Education.
"Initially, the fundraising focused on World War II veterans who were Women's College (now UNCG) alumni. Since the Women's College was a segregated institution at the time, it was for white women. However, the WVHP quickly expanded its collection focus and worked actively to find black veterans. It was a challenge because until 1948 the US military was separate and as a result there were fewer black women serving in World War II. As the number of black women in the services grew and the reputation of the WVHP spread, we were able to add many more oral history materials and interviews with women of color to the collections. .
Koelsch told me about two of the women she would talk about in her webcast.
One is Raleigh-born Millie Dunn Veasey (1918-2018), who enlisted in 1942 in the Women's Army Auxiliary Corps. After completing his overseas training in Georgia, Veasey was selected for the all-African-American 6888th Central Postal Directory Battalion for overseas service. She served as a company clerk in Birmingham, England, before being transferred to Rouen, France in the summer of 1945 to work as a supply clerk. She was discharged with a final rank of staff sergeant in 1945 and had a long career at Saint Augustine's College in Raleigh.
Another, retired Brigadier General Clara Leach Adams-Ender, is still with us.
Born on a tobacco farm in Willow Springs, North Carolina in 1939, she graduated from A&T at age 16 and participated in the Woolworth Sit-In. After graduating, she was commissioned as a second lieutenant in the Army Nurse Corps. From 1964 to 1967, she attended and then taught at the United States Army Medical Training Center at Fort Sam Houston.
After earning a master's degree in medical-surgical nursing, Adams-Ender taught at the Walter Reed Army Institute of Nursing, where she was appointed education coordinator. In 1974, she became the first woman and the first nurse to earn a master's degree in military arts and science from the United States Army Command and General Staff College at Fort Leavenworth.
In 1982, she became the first black nurse to graduate from the Army War College, then became the first black head of the nursing department at Walter Reed Army Medical Center. In 1987, she was promoted to brigadier general and appointed head of the Army Nurse Corps. In 1991, she became the first Army nurse and the first black woman to command a major military base, when she was appointed commanding general at Fort Belvoir, Virginia. Adams-Ender retired from the military in 1993 and later started a management consulting firm. In 2001, she published My Ascent to the Stars: How a Farmer's Daughter Became an Army General.
Koelsch's lecture on these and other women is posted on the UNCG Special Collections and University Archives YouTube channel.