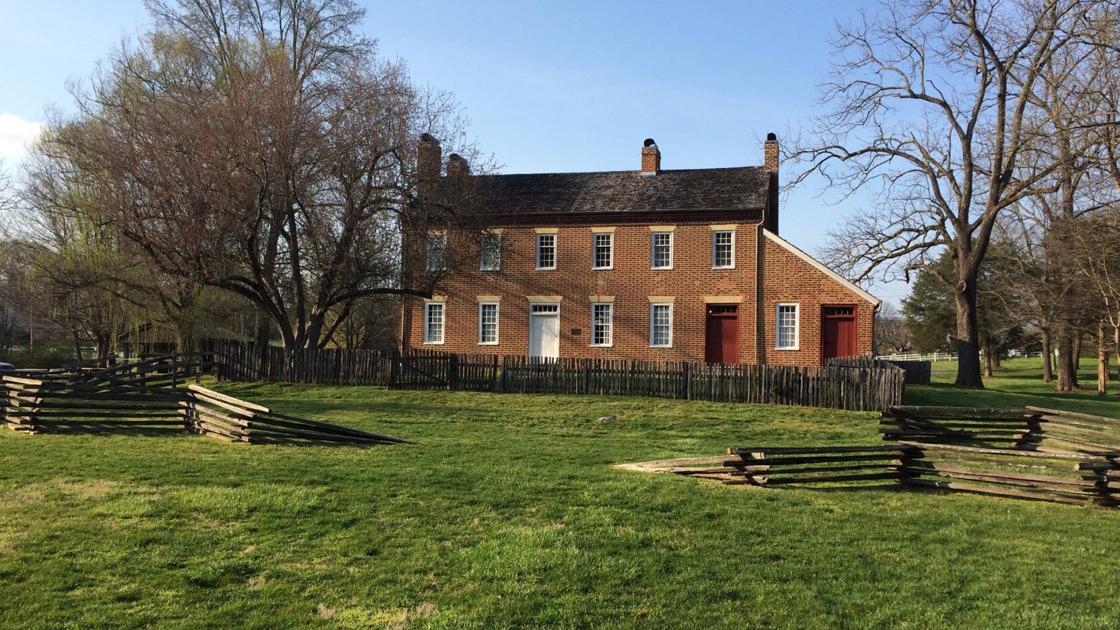 Tusculum, Rural Resources to Host Farm-to-Table Dinner | Life
Diners looking for a delicious and different dining experience in a historic setting will find what they are looking for with a special event at Tusculum University.
In partnership with Rural Resources, Tennessee's premier institution of higher education will host the Farm-to-Table Dinner on Thursday, October 21 at the Doak House Museum. The main feature is a meal that will include items grown at the Doak home and rural resources, such as corn, pumpkins, chestnuts and peppers.
"This event is a great opportunity to spend a relaxing evening in the great outdoors enjoying a delicious meal cooked in a different way," said Dr. Peter Noll, associate professor of public history and museum studies. "We are excited to partner with Rural Resources and use local ingredients on the menu and know the community will appreciate the ambiance. "
The evening begins at 5.30 p.m. with a meet-and-greet. Guests will be seated between the Doak house and the academy building at 6:00 p.m. and will be served soup as a first course at 6.15 p.m. The main course will be served at 6.30 p.m., followed by dessert.
The menu will include a pork loin stuffed with apples, cranberries and walnuts; pork belly Brussels sprouts; Pumpkin soup with curry; red corn pudding; carrots; asparagus; and potatoes. The dessert will consist of a pumpkin sorbet. The peppers, transformed into jam, will be served with the appetizers. Honey from the beehives on the Doak House grounds will be spread over the pork loin and will be used as a sweetener in unsweetened tea at mealtime.
Meal preparers will adapt to special dietary requests.
"We are confident that our guests will appreciate the change of pace offered by this uniquely constructed meal in a beautiful setting," said Rush Bakshi, Head of Rural Resources. "We are delighted to be working closely with Tusculum on this event and anticipate that this meal will generate increased interest among our guests for the use of locally grown ingredients in foods prepared for their families and friends. This is an event not to be missed for the community.
After the meal, guests can continue to enjoy the grounds with s'mores at the newly installed fire pit. This will give them an additional opportunity to explore the grounds and participate in other conversations with other guests and representatives of Tusculum and Rural Resources.
Wayne Thomas, dean of the Tusculum College of Civic and Liberal Arts, will be the master of ceremonies. University President Dr Scott Hummel will provide a welcome, and Tusculum Group Director Dr David Gonzalez will conduct a performance at Doak House.
Dr Noll will share more details about the grounds and explain the many new developments at the Doak House, including the cultivation of food and the construction of a new trail.
The meal, which is part of the Tusculum Reunion celebration, costs $ 50 per person, with the proceeds going to the Doak House Museum and Rural Resources. Places are limited for this event. The outfit is casual evening wear.
To register for the event, visit https://go.tusculum.edu/homecoming/2021-homecoming-registration-form/ and select Farm to Table from the list of events. The deadline is Tuesday, October 19.
For more information about the university, visit www.tusculum.edu. To learn more about rural resources, visit https://www.ruralresources.net.
Contact Nicole Rader, Director of Alumni Engagement and Special Events, at [email protected] or 423-636-0565 with any questions.
For the latest news and updates, download the Johnson City Press app.