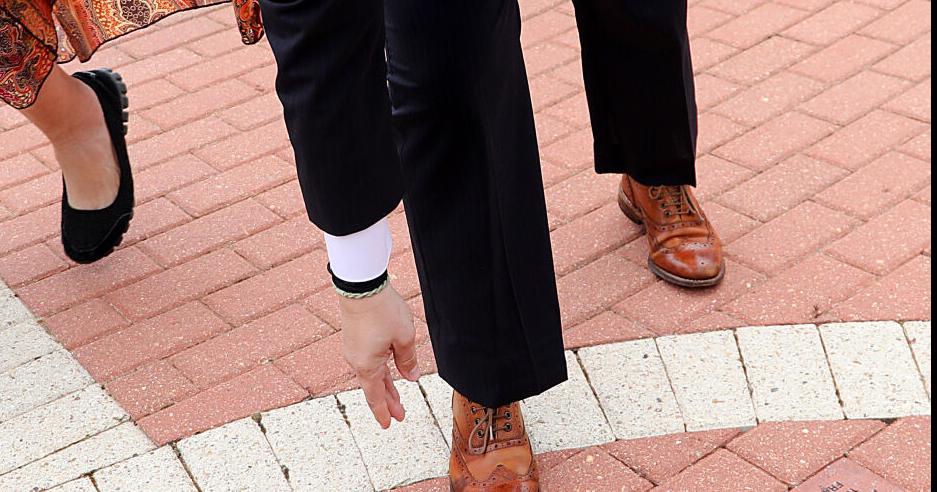 Traditional Veterans Day Salute Planned in Covington | St. Tammany Community News
The Robert H. Burns American Legion Post 16 will hold a traditional Veterans Day Ceremony at the St. Tammany Parish Justice Center in Covington at 10 a.m. on November 11 to remember and honor the service of the United States military. The ceremony is open to the public and all veterans are encouraged to attend and be honored.
Presiding Judge Raymond Childress of the 22nd Judicial District Veterans Court will be the guest speaker. Others scheduled to deliver brief remarks include Parish President Mike Cooper; Son of American Legion Cmdr. Scott Cousins; Pam Herty, from the auxiliary of the post 16 of the Legion; and Matt Cole of the LCpl. Justin D. McCleese's Marine Corps League Detachment in Covington. The St. Tammany Veterans Honor Guard, Daughters of American Heritage and Daughters of the American Revolution will also participate.
A reception will follow.
Celebrate at the Marine Corps Ball
A Marine Corps Ball to celebrate the proud fighting force's 247th anniversary will be held Nov. 12 in Covington, and it's open to the community, veterans, and active-duty service members.
The ball is presented by Marine Corps League Lt. Cpl. Justin D. McLeese Detachment 1487 at American Legion Hall, Post 16 at American Legion Hall. Admission is $50 to $125. For tickets, visit https://247thbirthdayball.eventbrite.com.
Funds raised will help support the Marine Corps Reserve "Toys for Tots St. Tammany" as well as other causes and veteran initiatives that promote the ideals of the Marine Corps League.
Dress code is semi-formal/professional. Service members must wear the appropriate dress uniform for their branch, while members of the Marine Corps League or members of other veterans' organizations may wear the appropriate dress uniform for their organizations. Veterans are also encouraged to wear their branch uniform appropriately in accordance with regulations. No height and weight requirements will be applied.
After the ceremony, guests can enjoy a buffet dinner, open bar, water and soft drinks, and live music from the Blenderz Band.
Because the Marine Corps Birthday Ball falls in Toys for Tots season, and the local detachment will support this mission. In addition to funds raised at the ball, guests are encouraged to bring a new, unwrapped toy. There will be a drop off location near the entrance doors to American Legion Hall.
Sponsorships are available and donations are tax deductible. The Marine Corps League Detachment is a 501(c)4 organization. Checks should be made out to the Marine Corps League.
Hear veterans tell their own stories
The St. Tammany Parish Library System reminds everyone to help mark Veterans Day by listening to the oral histories of American veterans who call St. Tammany home. The library's Veterans History Project, which records these stories as told by the men and women who lived through them, can be enjoyed at www.sttammanylibrary.org/veterans.
For veterans who still wish to participate in this project, the library asks them to contact Reference Librarian Evan Kramer via email at [email protected] and let him know. Provide a phone number and email address so she can get in touch and schedule an interview. To hear him discuss the project, listen to the Check It Out podcast, episode 137, at bit.ly/CIOPodcastEp137.