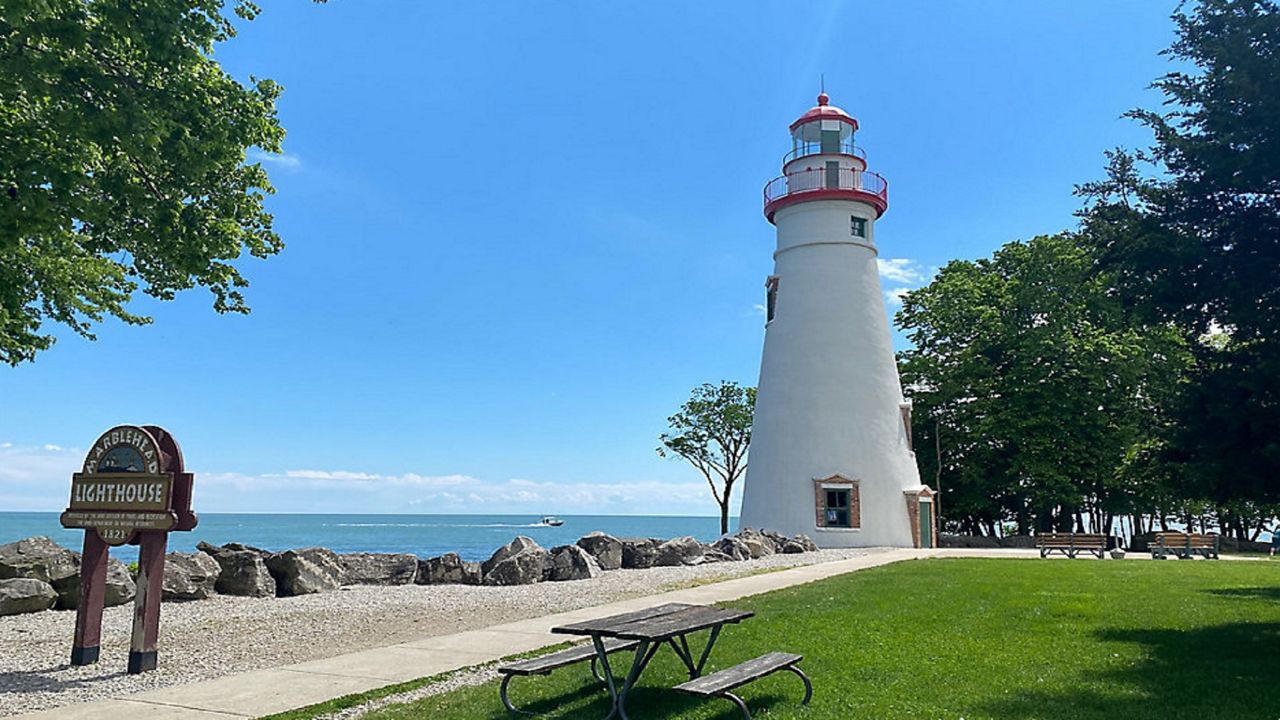 The lighthouse celebrates two centuries of leading the way
MARBLEHEAD, Ohio — A historic landmark in northeast Ohio marks a milestone.
Marblehead Lighthouse is celebrating its 200th year of continuous service as an aid to navigation.
Meghan Veeley is a naturalist with the Ohio Department of Natural Resources. This is the third year she has guided guests up the 77 steps of the lighthouse's spiral staircase to the balcony.
"It is an open grate cast iron spiral staircase installed in 1897," she said.
The 25-year-old likes to share the story and learn more all the time.
"Now I'm just looking for facts, and that's something you just do on a normal Tuesday," she said.
Up another short flight of stairs from the balcony is part of the lighthouse under Coast Guard control. This is where the light is housed.
"This one is a halogen bulb," she said. "It was introduced last year. We were struck by lightning so they had to fix everything.
Nowadays, the light turns on automatically in the event of a thunderstorm or darkness.
"It flashes once every six seconds so the boats can see until the land starts to curve just to make sure, 'Hey, don't run into the rocks,'" Veeley said. "Because Lake Erie is shallow, it is also very dangerous."
The Marblehead Lighthouse is open for tours all summer through Labor Day, and special events are planned throughout the season to honor the building's long legacy of service.