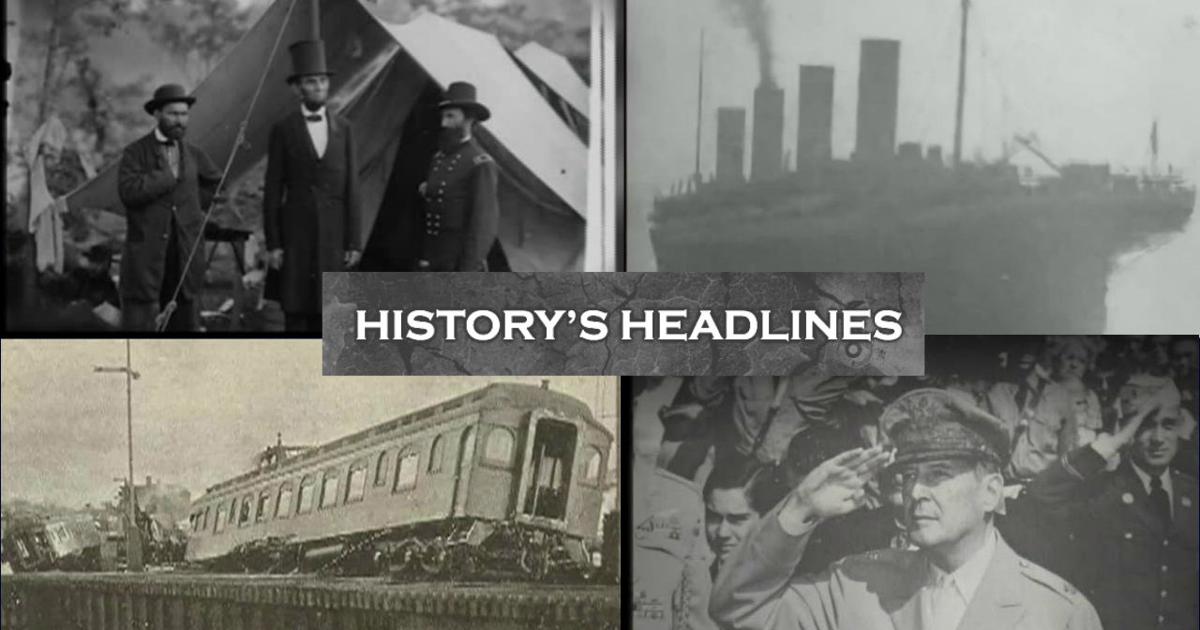 Story Titles: Mad Harry's Lehigh Valley | Great headlines in history
When Franklin Roosevelt died in April 1945, shock waves swept through the country. The only president the country had known in 12 years of economic depression and war was gone. Perhaps it was best summed up by the crying black man playing the accordion as Roosevelt's funeral train passed, a moment captured in a now iconic photograph. In Roosevelt's place was Harry Truman, a little-known Missouri senator who had been elected vice president with Roosevelt in 1944. A former Kansas City farmer and haberdasher tied to its powerful political machine, he seemed a minor figure after the most FDR's large-than-life presence. Writing in 1945 to friends from her studio/retreat on a rural New Jersey stone farmhouse, one artist noted that she had recently seen Truman in a newsreel at the Conference of United Nations Organizations in San Francisco. "Poor Harry," she wrote, "I felt sorry for him, he seemed so small and alone up there with all those other world leaders."
For a time, Truman enjoyed the glow of victory after World War II. But in 1947/48 the problems that had been festering for years erupted. Faced with a Republican Congress, his plans for a national health plan are dead. With the relaxation of wartime price controls, inflation was on the rise. Almost every newspaper ran an article with a "high cost of living" story as the headline. The transition from wartime to peacetime as the nation's huge industrial economy shifted from tanks to Buicks would take time. But the public was impatient. They wanted housing, they wanted new cars, and they wanted all those things the visionaries claimed the post-war world would provide. Since Truman was president, why didn't he do anything?
As always, Americans disagreed on exactly what they wanted from a president. Republicans waved their collective fingers. "The mistake is Truman", has become a popular expression. When someone asked Truman what the "S" in his name meant and he replied "for nothing", bettors quickly started calling him "Harry S-for-nothing Truman". Progressives in his own party who found Truman too moderate described themselves as "just soft on Harry". His Republican opposition summed up the collective woes directed at Truman and the Democrats in a simple two-word slogan, "Had Enough?" So in 1947, with his popularity in the polls at 36%, Truman decided that what he needed to do was present his policies and his attack on the "Do Nothing Republican Congress" directly to the people.
Television was still in its infancy and few people still had it, although their numbers were growing. The radio was not personal enough. And no one could compete with FDR's famous "fireside chats." So he decided to launch an old-fashioned whistle-stop campaign by train, traveling to cities and towns and "barn-walking" across the country. It was an opportunity for the Lehigh Valley to hear from Truman on October 7, 1948. "Truman ready to salute the city tomorrow," reads the front page of the Bethlehem Globe Times. "President Harry S. Truman is swarming the Lehigh Valley tomorrow in his campaign to stop the Republicans from retaking the White House," it read. "He speaks in Bethlehem at 1:40 p.m. from the platform at Jersey Central Station on the north side."
Truman, "the Democratic standard bearer", was to deliver three speeches. The first was to be in Allentown at 1 p.m. and then in Bethlehem and Easton at 2:10 p.m. Along with Truman would be his wife Bess and daughter Margret Truman. But unfortunately Margret could not come. She was already famous for having her singing debut slammed by critics and her father's overreaction that Washington Post critic Paul Hume needed "a new nose, a lot of beef steak for the eyes and maybe a supporter below". should they meet. Several years later, Morning Call music critic, the late Dr. Albert Hoffamann, admitted, with a sad smile and a chuckle, that when he reviewed Margret Truman's Allentown performance in what is now the Miller Symphony Hall, he was more "discreet".
Northampton County Democrats, led by Leader Herbert F. Nolf, would board the train in Allentown. Congressman Francis E. "Tad" Walter would also be there. Two groups, the Johnson Post band and the Liberty High School Band, would be on hand to play. Easton and Allentown had their bands play for the event. Bethlehem Police Chief Brogan promised the 90-member force would be on duty with a detail of ten state troopers. An unofficial welcoming committee of local Democratic women decided to have a special surprise: a live donkey with a sign draped over it reading "WE ARE WITH YOU HARRY" would be present, along with a bouquet for Bess Truman.
In its October 6 editorial, The Globe Times had this to say, also noting the historic moment:
"The community of Bethlehem, regardless of the various political affiliations of its citizens, will offer a big, welcoming, full-throated American 'Good Morning' to Harry S. Truman as President when he visits here tomorrow…Neither the newspapers nor older residents recalled that a President of the United States had ever visited Bethlehem before.
The editorial went on to note that George Washington had come but not as president. And many other candidates had been there "but the opportunity tomorrow – in modern times certainly – for a presidential visit", was a first.
The presidential tour began on the official Ferdinand Magellan wagon, named after the Portuguese explorer whose expedition to Spain in the 1500s circumnavigated the globe, although he died before personally finished. The Magellan was pulled by two steam engines. Built in 1929 by the Pullman Company, it was taken over by the government in 1942 and under White House Press Secretary Stephen Early extensively reinforced with Secret Service armor as a presidential wagon for FDR. It included a ramp to raise and lower his wheelchair, which was removed after his death. The six bedrooms were reduced to four and a dining room and observation lounge enlarged. Two of the bedrooms were for the President and the First Lady with fully equipped bathrooms including a bathtub. Winston Churchill had one in his official wagon in England. The dining room has been converted to also serve as a conference room. Added armor plate and windows with bulletproof glass. It was the heaviest passenger car ever used in the United States. The train pulling it included sleeping cars for personnel and a communications car operated by the Army Signal Corps. Roosevelt traveled 50,000 miles in Magellan; his last trip was to Warm Springs, Georgia, two weeks before his death. Truman gave nearly 350 speeches from the back platform during his whistle stop campaign.
In the Lehigh Valley, when Truman arrived, the crowds tightened. Photographs show large crowds at each stop. At least 5,000 were on hand in Easton. Bethlehem police estimated that 10,000 people turned out to hear Truman and 12,000 in Allentown. Along the route, as the train traveled from Reading to the Lehigh Valley, crowds gathered at level crossings in small towns and farms. The president began each speech by introducing his wife Bess to the crowd as "My boss."
Truman's remarks were brief but without firing a shot. He called the Republican Congress a "Congress without an account" that catered to the wealthy:
"There is only one big issue in the campaign, which is the people against special interests. You have to decide whether you will vote for yourselves and the welfare of the country or whether you will vote for interests individuals and vote for another "Congress without an account".
Since 1932, Truman said, Democratic administrations have enshrined laws for the welfare of the people as a whole. "It is outrageous that the minimum wage is only $16 a day. A man can't live and raise a family on that. I think Americans are more interested in lower prices than higher profits. »
Regarding foreign affairs, Truman noted that over the past three years he had worked closely and done everything he could to ensure world peace. The bipartisan foreign policy was inaugurated by President Roosevelt, and that he would maintain it. With that, Truman headed for stops in New Jersey and New York. He wouldn't win either state or Pennsylvania. Lehigh County and Allentown became Republicans. Northampton County and Bethlehem gave their votes to Truman.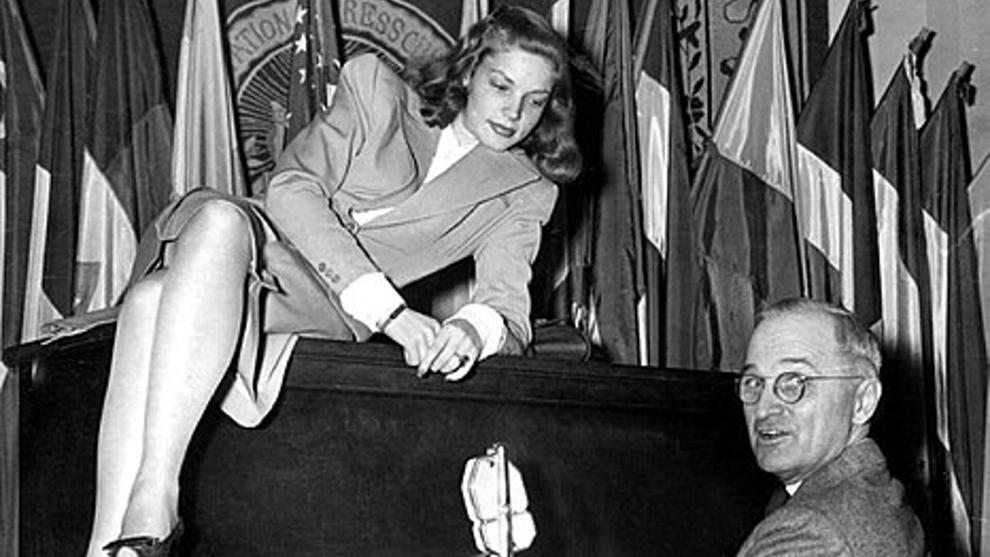 He did, however, win the election against New York Governor Tom "little man on the wedding cake" Dewey (Dewey's mustache was said to remind people of the day of the then ubiquitous figure on the nation's wedding cakes ) to the surprise of almost every pollster and political forecaster in the country. "What happened? Who knows? I'm as surprised as you are," Dewey later told a reporter. Many years later, on Election Day in 1960, an Associated Press reporter asked to Dewey as he emerged from a voting booth he believed would win. "I gave up my crystal ball a long time ago," he replied.
On election night, Truman, after his victory, had a lot of fun standing on the platform of the Magellan, holding up a first edition of the Chicago Tribune with the banner headline "DEWEY DEFEATS TRUMAN".
Harry Truman's second term was a tumultuous one that included the Korean War and the dismissal of General Douglas MacArthur. Although technically he could have run for another term, Truman decided against it. After Inauguration Day in 1953, he reportedly brought himself and his family back to Missouri.
Truman created a presidential library which contained a hidden office where he kept his most prized books. During a visit in the mid-1970s, his longtime manager showed two visitors a copy of a book whose author had inscribed him, "To Harry, Merry Christmas 1949, Winston." Yes, this Winston. Truman died in 1972.
As for the Ferdinand Magellan, it was retired by Eisenhower and now rests at the Gold Coast Railroad Museum Miami-Dade, Florida. In 1984, he was briefly taken out of retirement and used for a one-day campaign across Ohio by President Ronald Reagan.