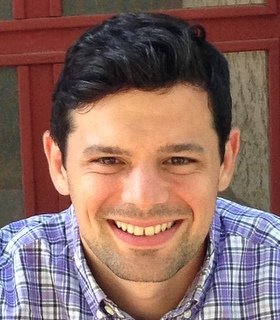 SPPL leaders cheat on Hamline Midway library
By Jonathan Oppenheimer
As the St. Paul Public Library (SPPL) prepares to select a consulting firm to host awareness and listening sessions on the future of Hamline Midway Library, neighborhood residents deserve to understand how leaders of the SPPL misled the community about their intentions. Despite constant refrain from city public officials about the importance of public engagement, in the case of our neighborhood library, the SPPL has failed to come close to this rhetoric.
I know this because, after submitting an application for public registration, I have combed through all the emails from SPPL management over the past calendar year that mention the words "Hamline Midway Library". What I found – and equally important, what I didn't find – should serve as a wake-up call to residents on how SPPL's ​​unique, top-down approach helped shape this hugely important decision. . Bold ideas to create a transformative new library co-located with our neighborhood school and recreation center and widespread wishes to preserve the historic Henry Hale building were greeted with lip service from Principal Catherine Penkert and Deputy Principal Barb Sporlein. These SPPL leaders sought as outsiders to impose their preferred vision on us, and they only collaborated with public officials and private citizens who shared their vision, neglecting to take their views and opinions seriously. opposing ideas. And they used the Hamline Midway Library Association as a cover for their plan to demolish a beloved building in order to erect a new one just 20% bigger but twice as expensive as the renovation.
In the 1,800 pages of documents that I have reviewed, I think the record clearly shows that SPPL's ​​only plan from the start was to demolish the historic library and rebuild it on the same site. The main effort of SPPL management regarding the co-location proposal was to ensure that SPPL, Parks and Recreation and the City's finance office all came together around the message that this is a bad idea. No internal meeting has been documented to discuss the viability of a co-located library or its potential benefits, and no effort has been made to consider inter-ministerial collaboration to explore this idea. The renovation of the current building was also seen as a bad idea by the SPPL, and the last minute decision to consider it was only made due to massive opposition to the dismantling of this historic library.
Public records show that from February to May 2021, SPPL strove to create an appearance of public engagement as it secretly worked to take its teardown and rebuild its vision in line with the overall city plan, even though The majority of comments SPPL was receiving on its Favorite Option – as a March 2021 online poll revealed – indicated a strong desire among residents not to demolish the library. Even if the supervisor of the heritage preservation committee had advised SPPL that the demolition is "in conflict with the overall plan". Even though a planner from the Planning and Economic Development Department told the deputy director of the SPPL in a March 31 email: "The demolition is going to be extremely unpopular in this particular neighborhood … apartment building."
Rather than acknowledge these concerns, the SPPL insisted again at the end of March that the renovation of the Hamline-Midway library was not feasible. A few weeks later, however, after fierce public reluctance, SPPL turned the tide and suddenly put a renovation and expansion option on the table. It could be argued that SPPL, including a renovation and expansion option as a last minute change to the funding proposal it submitted to the Capital Improvement Budget (CIB) committee in April 2021, is proof that his leadership listens to community members, but a look behind the scenes reveals otherwise.
In March and early April, SPPL rushed to meet the CIB deadline and get the job done in a matter of weeks, which it should have done in previous years. The SPPL held a single neighborhood meeting which they hoped would be enough to engage, but the resulting public opposition to their preferred vision of dismantling and rebuilding forced them to hastily change course. . Shortly, SPPL requested an extension of its Hamline Midway Library CIB proposal. Meanwhile, SPPL realized that a teardown could conflict with the overall city plan. SPPL then appeared to make the final decision to seek funding only for a teardown and rebuild, but changed its mind at the last minute to include this second renovation and expansion option, despite a few weeks earlier stating that the expansion was not viable. All the while, SPPL has been working to build behind-the-scenes support for the Hamline Midway Library Association (HMLA) to bolster their favorite narrative and give them coverage.
SPPL senior management could and should have worked with our District Council before the early April deadline to submit a Capital Improvement Budget (CIB) proposal for the Library Improvement Funds. Instead, SPPL aligned with HMLA in their shared support of a teardown and rebuild, although HMLA is not a public group that solicits outside views or represents diverse viewpoints. As part of this alignment, SPPL has shared confidential blog posts with HMLA; authorized HMLA to make changes and comments to SPPL's ​​public statements; and sent advice to the HMLA on how to frame editorials in this journal. I present the timeline of this SPPL-HMLA correspondence in detail on my Medium site, where you will find revealing emails like that from a member of the HMLA Board of Directors to SPPL stating: "There are a lot of people out there who are crazy enough at the moment that we have taken a stand [to rebuild the library] we did, to be honest, so using our group as a cover might backfire on you right now. Such warnings have not stopped SPPL from doing just that and continuing to do so.
Don't be fooled by this sudden turnaround of exploring renovation and expansion: it's nothing more than a public relations gimmick and another sort of cover for its closed attitudes and intransigence. SPPL has made no effort to consider preserving and expanding the historic library building in recent years, nor to explore the idea of ​​selling the building and looking for a different location for a new library. The 2,500-resident SPPL says it made a commitment in 2019-2020 to help guide them to a CIB proposal was part of its city-wide facilities master plan, not part of a city-wide facility plan. neighborhood-specific commitment focused on our library. The real story of non-engagement is the furthest thing from the transparent, honest, and engaged community process that city leaders claim to care so much about.
SPPL is now poised to spend over $ 500,000 on community engagement with the help of consultants – money that could be used much better elsewhere – after spending 6 months deliberately avoiding the type of community engagement that we needed. The point is that a majority of respondents to SPPL's ​​online CIB online survey want the current library to be preserved, and many neighbors are ready and willing to engage in a discussion to build a dynamic new library on a site. accessible to a greater number of audiences, while exploring options for reusing the existing building – all of which would solve the library's myriad problems, but which the SPPL leadership refuses to consider.
The good news is that funds are available to finally give the community the library we deserve. But no process should be undertaken that would end up dividing and ignoring us, which is clearly what the SPPL leadership did last year: they distorted their efforts, used HMLA as a cover, and brought to light all who questioned them. Unless they're prepared to go back on all the work they've done in secret to complete their teardown and rebuild project, the community engagement process slated for fall will also lack transparency and of the collaboration we deserve. It's time for us to come together to chart a new path to the best Hamline Midway library possible.
Note: I wrote two previous blog posts about the rushed and imperfect engagement process that was triggered by the neighbors at the last minute, as well as the idea of ​​building a dynamic new library co-located with our recreation center. local and our primary school. Find these messages on oppy.medium.com, along with the results of the public inquiry and letters to CIB, and emails from city officials I have received.