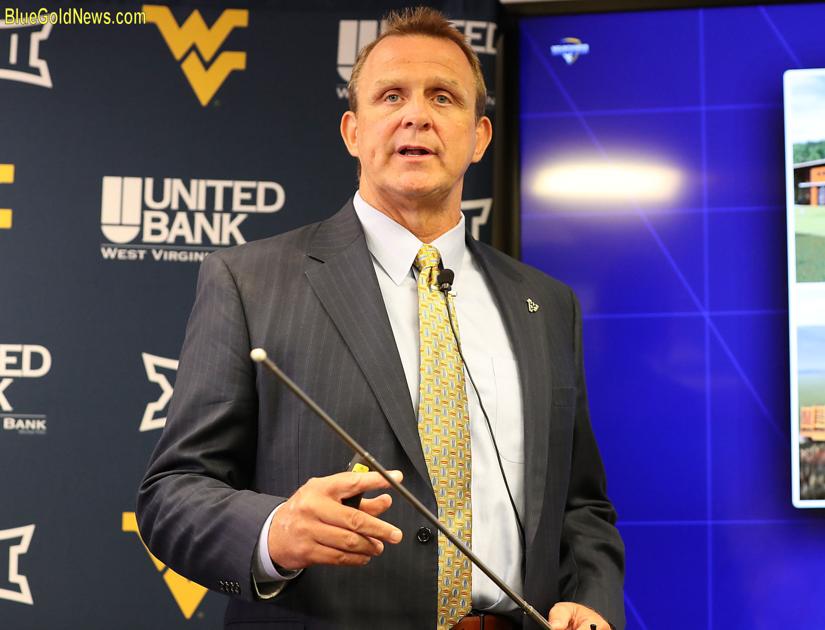 Shane Lyons of WVU on NCAA Constitution Committee | WVU SPORTS
Athletics director Shane Lyons has had the most plates since joining the University of West Virginia in 2015, and he has added another important post with his appointment to the NCAA Constitution Committee, which will nominate a fundamental overhaul of the group's operating principles. The committee is made up of 23 members representing the three divisions of the NCAA.
The group will identify the fundamental principles that define collegiate sport and propose a new governance model that allows for faster change without sacrificing broader values, while reaffirming or redefining those values. The committee will be chaired by former US Secretary of Defense Robert Gates, one of the five independent members of the Board of Governors and former chairman of Texas A&M.
"Each of the appointees offers important insight into the transformation needed for the future," said NCAA President Mark Emmert. "The time has come for a fundamental change. And future change must focus on serving student-athletes. "
The NCAA Board of Governors recently announced its landmark decision to call a special constitutional convention in November, and action is expected to be taken at the NCAA convention in January. The Special Constitutional Convention aims to propose dramatic changes to the NCAA's constitution to reinvent aspects of varsity sport so that the Association can more effectively meet the needs of current and future varsity athletes.
The Constitution Committee will begin its work immediately. In November, the committee will submit to members a working draft of its proposals. The special constitutional convention will meet no later than November 15. Final proposals will be provided to the NCAA Board of Governors by December 15 and will be voted on in January by the full membership at the NCAA convention.
Lyons has served on numerous conference and national boards and committees, including the Big 12 administration committee, finance and budget committee, and the game management and refereeing subcommittee. chaired the Big 12 athletic directors general committee. He was also a member of the NCAA Division I board and chairman of the Division I football oversight committee, and he became chairman of the DI board on the 1st. July.
The constitution committee list includes:
Brad Bankston – Commissioner, Old Dominion Athletic Conference.
Sandy Barbour – Vice President for Intercollegiate Athletics, Penn State.
Dean Bresciani – President, State of North Dakota.
Greg Christopher – Vice President for Administration, Director of Sports, Xavier.
Mary Sue Coleman – Former President of the Association of American Universities, Independent Board Member.
Troy Dannen – Sports Director, Tulane.
John DeGioia – President, Georgetown.
Robert Gates (Chairman) – Former US Secretary of Defense, Former Chairman of Texas A&M, Independent Board Member.
Robin Harris – Executive Director, The Ivy League.
Chris Howard – President, Robert Morris.
Gayle Hutchinson – President, State of Chico.
Jim Johnson – Director of Athletics, State of Pittsburg.
Megan Koch – Athletics, Colorado College.
Linda Livingstone – President, Baylor.
Shane Lyons – Director of Athletics, Associate Vice President, West Virginia.
Madeleine McKenna – Volleyball, University of California, Pennsylvania.
Fayneese Miller – President, Hamline.
Jere Morehead – President, Georgia.
Gloria Nevarez – Commissioner, West Coast Conference.
Jim Phillips – Commissioner, Atlantic Coast Conference.
Julie Ruppert – Commissioner, Northeastern Conference-10.
Darryl Sims – Director of Athletics, Wisconsin-Oshkosh.
Kendall Spencer – Athletics, New Mexico.