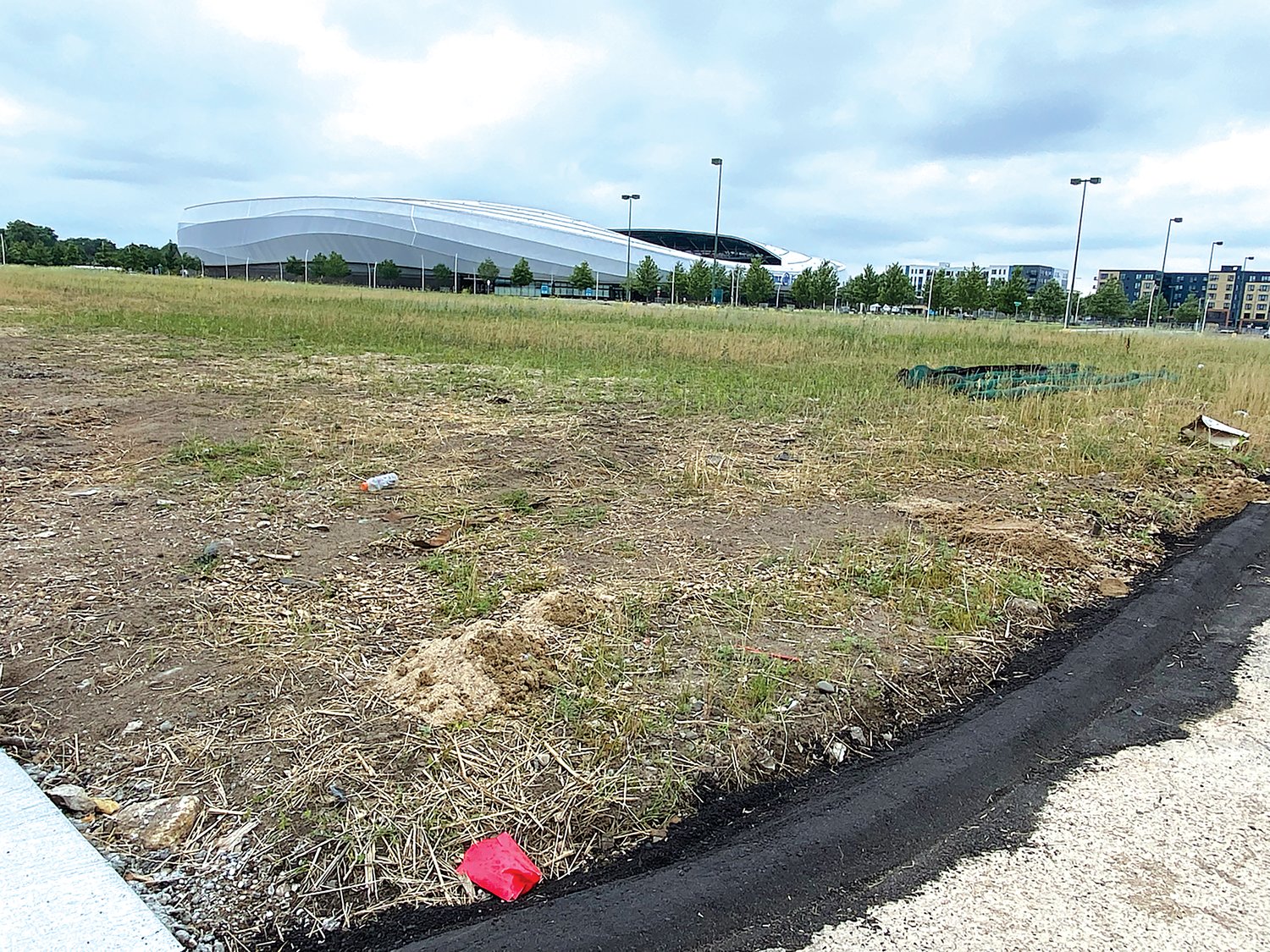 Perspectives on University Avenue | Midway Como Frogtown Monitor
By TESHA M. CHRISTENSEN
How have Midway companies overcome the twin challenges of the pandemic and racial unrest? Hear from two local leaders, one from the arts community and the other from the business community.
Carl Atiya Swanson is the Associate Director of Springboard for the Arts.
How has Springboard FOR THE ARTS been affected by COVID?
Swanson: We bought the former Saxon Ford dealership on University Avenue in May 2018 and kept it for a year of pre-development where we held many meetings, events and workshops. We started renovations in August 2019 and had just moved into our building in February 2020 – a great time! We couldn't wait to get the building finished and ready to open to the public, and instead, two weeks after being there, we sent everyone home and started working remotely.
During this period we have seen a huge upheaval in the arts and creative sector – artists have seen their whole year of shows, tours and workshops disappear overnight. At Springboard, we were able to shift our core work of supporting artists through mostly online and virtual workshops, consultations and resources, and then we also decided to respond to the crisis by opening a fund coronavirus emergency rescue. Thanks to fundraising and generous donors, over the following year and a half we were able to support over 2,600 artists, creators and culture bearers with financial support, distributing over 1.25 million dollars in Minnesota. We also created a toolkit for starting an emergency relief fund and convened conversations from people doing this work across the country, supporting a national response in the creative sector.
Over the past two and a half years, we have been able to continue supporting artists in their careers and centering artists as essential in vibrant and just economies by supporting creative response projects. We continue to have a high level of community and health care, but we started hosting events at our space on University Avenue last year, with a grand official opening ceremony in October 2021 and the beginning of public reception. hours this year.
How was Springboard affected by the uprising?
Swanson: During the uprisings following the murder of George Floyd, we had damage to the building, including a fire that was started. We are grateful that no one was injured in the fire and that we recently completed renovations which included an updated sprinkler system and fire retardant carpeting which prevented the damage from being too severe. We were able to work with our insurance company and our contractor partners at Flannery Construction to reset the building, but that meant it was virtually unusable for most of 2020.
One of the unexpected benefits of being closed during this time was that it allowed us to do exterior renovations without having to work around the building open to the public. With support from the Met Council, Capitol Region Watershed District and the City of St. Paul, we converted a paved parking lot into a front yard with lots of green space, a rain and reclamation garden, a walking circle and public art. This space is important to us and our vision of more human-centered systems, celebrating creativity, public use and environmental stewardship.
How has Springboard supported artists and the community in their fight against racial injustices, the murder of George Floyd and the pandemic?
Swanson: We have focused direct support for artists through the Coronavirus Emergency Relief Fund and through the consulting, workshop and resource services we offer. We've also created a flex container for artist-led work in the community that we call Artists Respond. These Artists Respond projects build on our long practice of artist-led community development work and allow us to fund artists to undertake small, community-focused projects. Immediately after the uprisings, we worked with local district councils on University Avenue for Artists Respond: On Plywood, helping artists create murals on local businesses' plywood window coverings. Artists Respond: Combating Social Isolation, was a project helping artists work in their communities and bring people together safely against COVID through 2020. The more than 80 projects across Minnesota included pop-up concerts, collaborative zines sent by mail, art kits and online workshops.
In April 2021, we were able to launch our guaranteed income pilot project for artists. This pilot works alongside the People's Prosperity Pilot in the city of St. Paul and supports 25 artists in the Frogtown and Rondo neighborhoods with $500 in guaranteed income per month for 18 months. We know that emergency aid is not a sustainable answer to the crises we face, and we are delighted to have artists involved in the national movement for a guaranteed income.
We also have dedicated projects to support artist leadership and community development. The Creative Community Leadership Institute supports a cohort of more than 60 leaders from Minnesota, North Dakota, South Dakota, and the 23 Indigenous Nations who share this geography in building relationships, planning their own community work, and project support. The Rural Regenerator Fellowship is a two-year, in-depth fellowship for 12 creative leaders from rural areas in the Upper Midwest. And we have the Creative Economy Fellowship, which is for 10 Black, Indigenous, People of Color, artists, and creative community leaders in Minnesota who are creating platforms and opportunities for others. Applications for the Creative Economy Fellowship will open in July!
How does art help people overcome grief, anger, frustration, etc. ?
Swanson: Art has gotten us through the darkest days of the pandemic, whether it's our own creativity, connecting through music and movies, or finding ways to connect with others. Artists are often the ones to express the frustrations, challenges and opportunities of the moment, and one of the things that became very clear in the pandemic was how badly people's livelihoods to do this kind of essential community work were really precarious.
Along with direct financial support from the Guaranteed Income Pilot, we were thrilled to fund five artists for Artists Respond: People, Place, and Prosperity. This project shared stories about the impact of Guaranteed Income in people's lives, how funding has reduced stress, how it gives space for creativity and connection, and how it emphasizes human dignity. The audio stories, videos, sculptures and coloring books that came out of this project are a testament to how art helps us grow, heal and feel connected to each other.
Other comments?
Swanson: We'd love to host your event! Our community room and front yard are available for rent, and we have an open call for artists to create or host events in the space, which will be open through July 31: https://springboardforthearts.org/262-university-site-use/
Chad Kulas is the Executive Director of the Midway Area Chamber of Commerce.
How has the Chamber been affected by COVID?
Kulas: The Midway Chamber immediately had to pivot all of our events to virtual. We really missed the in-person interactions, but we learned things from the experience. First, we offer events at hybrid that people can attend in person or virtually. This decision allowed some members to view the event while sick, including myself when I had COVID. We are also continuing some events that are only virtual. This way we can find quality speakers who cannot attend in person.
We also had to watch our finances closely and our executive committee met weekly for over a year to review the numbers and think about our overall planning. Initially, we checked with members to see how they were adjusting and how we could help them. We ended up calling meetings on certain topics, like with building managers once and for people interested in PPP loans twice.
How was the chamber and its members
affected by the insurrection?
Kulas: For many members, they haven't seen any change in their business or building. But sadly, many have been directly affected. Damage ranged from minor to total loss. The Midway Chamber, along with the Saint Paul Area Chamber and the Saint Paul Downtown Alliance, have formed the We Love Midway We Love Saint Paul Fund to support those directly affected. I was really proud of the work accomplished; the fund has raised and distributed over $1 million.
Initially, there was also confusion about when businesses were open. We were hearing from members that their customers were unsure if the area was safe or if the hours of operation had changed. Currently most of the boards have been removed from the windows and it is business as usual.
What have local businesses learned through the dual challenge?
Kulas: Companies have learned to adapt. Restaurants and taprooms have opted for more outdoor seating, delivery options and contactless ordering. Many companies have realized that their employees can work from home while still being productive. I would say that one lesson learned from these two challenges is the strong support they received from their loyal neighbors and customers. When some businesses were completely lost due to civil unrest, their decision to reopen was made easier by the strong support they got from others. And at the start of the pandemic, many people chose to get takeout more often and at the restaurants that mattered most to them. As a business owner, it helped if you had met and established a relationship with some of these customers; it gave the company a face and customers wanted to support them.
In what ways have you seen Midway, and the University in particular, challenged over the past two years and how have you seen growth?
Kulas: University Avenue is constantly changing, and in the last two years people have become more aware of safety. But I also noticed that this is a concern everywhere and not specific to our community. Some growths are also experiencing challenges. We saw many new buildings being built, including many apartments. This is great because more people can enjoy university life, but rent control will make future developments difficult. We've seen it in the numbers versus Minneapolis' growth.
What's new on the horizon?
Kulas: I'm excited for more density at the University, and also for future developments. I can't wait to see what happens near Allianz Field.
The Midway is one of Minnesota's most exciting neighborhoods. There is always momentum and things are constantly changing. The community is very proud and the future should be bright.