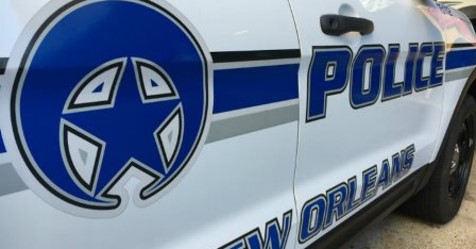 NOPD investigates shootout that kills two people, injures one
[ad_1]
NEW ORLEANS – The NOPD is investigating a double homicide that occurred today (January 8, 2022) at the intersection of Curran Road and Benson Street.
At approximately 5:56 p.m., NOPD officers from the Seventh District responded to a call for aggravated battery fire at the scene. Upon arrival, officers found two men with gunshot wounds. First, an 18-year-old man, who was pronounced dead at the scene. Second, a 23-year-old man, who was taken by NOEMS to hospital and subsequently succumbed to his injuries. Shortly after, detectives learned that a third man had arrived at the hospital by private transport and was currently in treatment. The identity of the third victim is unknown at this time.
Investigators are currently gathering evidence and information to identify the person (s) responsible for this incident, as well as a motive.
No further details are available at this time. The Orléans Parish Coroner's Office will identify the victim and the official cause of death once the autopsy has been completed and the family notified.
Anyone with information on this incident is urged to contact NOPD Homicide Unit Detective Nicole Alcala at 504-658-5300 or anonymously call Crimestoppers of Greater New Orleans at 504-822-1111 or without toll free at 1-877-903-STOP.
[ad_2]