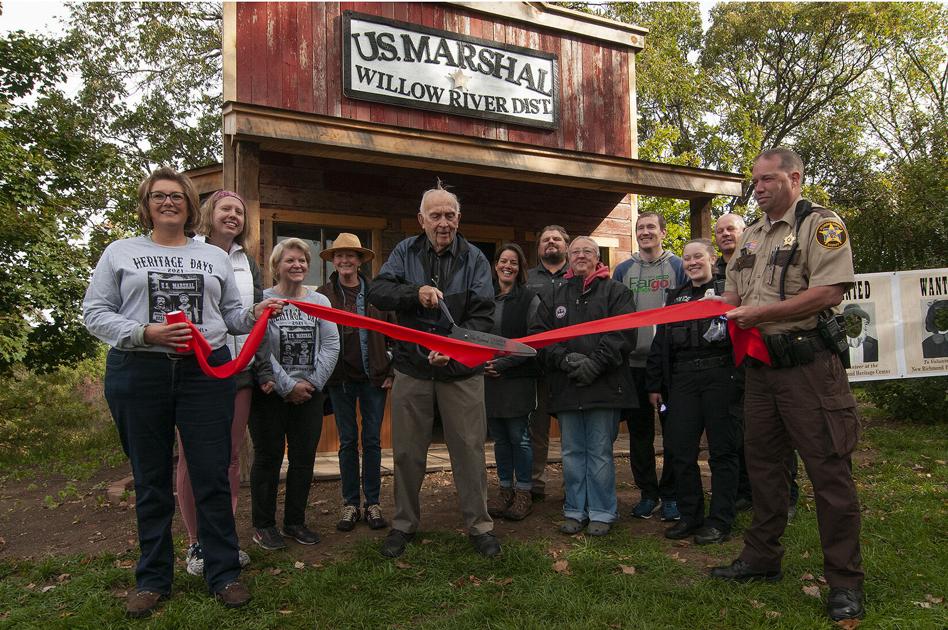 New Richmond Heritage Center inaugurates new Marshal's office | New
A large crowd was on site Saturday morning to attend the inauguration ceremony of a new marshal's office at the New Richmond Heritage Center. The new addition to the historic Heritage Center campus was the first in nearly 15 years and was a dream come true for longtime volunteers and supporters of the Heritage Center, Chuck Mehls and his wife Anne.
"The reason we're here today is because of Chuck Mehls," said Paul Mayer, Chairman of the Board of the Heritage Center. "He had a vision for this building and for years he tried to convince the Heritage Center to set up a marshal's office. It finally got the approval of the Heritage Council and we have been working on it since last year. Many thanks to Chuck for his vision and to him and his family for the financial donation they have made to support its construction. We are proud of Chuck. He is a great friend of the Heritage Center and the town of New Richmond.
The construction of the historic prison was truly a community effort incorporating the barn wood siding offered by the school district's Students Opportunities with Agricultural Resources agricultural program and the salvaged doors, windows, wood ceilings and trim from the historic Beebe Building at downtown New Richmond.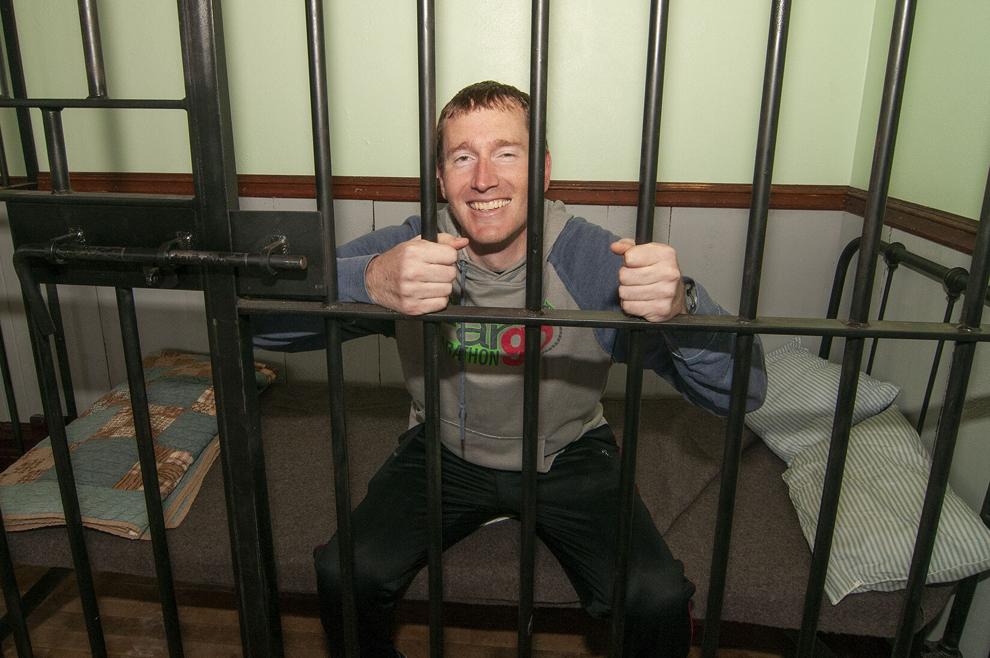 "It was a way for us to tie this building to the history of New Richmond," said Mayer.
Marshals' service historian Dave Turk provided Mayer and members of the Heritage Center with advice during construction of the building as well as the historical background to the service in Wisconsin.
"Marshals have a history in Wisconsin that dates back to 1882," Mayer said. "They have 2 district offices, one in Madison and one in Milwaukee. We asked them to please approve us by naming this one the Willow River District. They graciously allowed us to do so. So we now have an unofficial third marshal's office in the state of Wisconsin. "
Mayer especially thanked Executive Director Bev Peirson for her contribution to the Center, "who has brought a tremendous amount of energy to what we do and the way we do it," he said.
Mayer also thanked Jamyn Peterson Construction for his help with the construction of the Marshals Office and his years of working to construct and maintain all of the buildings on the central campus.
He also underlined the essential role that volunteers play in the success of the Heritage Center.
"This organization is run entirely by volunteers. Without them we wouldn't be here, this building wouldn't be here.
Tom Lindfors is a West Wisconsin freelance journalist and former Star-Observer reporter. Contact him at [email protected]