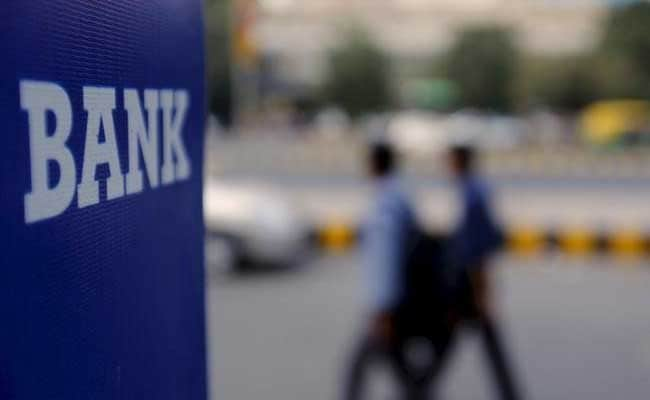 Lower bad debt boosts public sector bank profitability in June quarter
New Delhi:
Public sector banks raked in more profits in the three months to June on the back of a continued decline in bad loans and the trend could have a positive impact on their balance sheets in the coming quarters.
During the June quarter, Bank of Maharashtra (BoM) and State Bank of India (SBI) were in the lowest quartile for gross non-performing assets (NPAs) and net NPAs, according to a analysis of published quarterly financial figures. by public sector lenders.
Cumulatively, the 12 public sector banks reported a profit of around Rs 15,306 crore in the three months to June, registering an annual growth of 9.2%. However, major public sector lenders – SBI and PNB – posted weaker profits in the June quarter.
During the April-June period of the previous financial year, state-owned banks recorded a total profit of Rs 14,013 crore.
According to the analysis, the gross NPAs reported by BoM and SBI represented 3.74% and 3.91% of their total advances in the first quarter of the current fiscal year, respectively.
The net NPAs of these banks fell to 0.88% and 1% respectively, at the end of June.
Gross NPAs of other public sector lenders ranged from 6.26% to 14.90%.
In the June quarter, gross NPAs for Bank of Baroda stood at 6.26% and 14.90% for Central Bank of India, which is still under the Prompt Corrective Action (PCA) framework. ) of the Reserve Bank of India.
Most banks' net NPAs were less than 3% of their respective total advances. Only three lenders – Union Bank of India (3.31%), Central Bank of India (3.93%) and Punjab National Bank (4.28%) – reported net NPAs of more than 3% during the quarter of June.
Narendra Solanki, head of equity research at Anand Rathi Shares & Stock Brokers, said NPAs had largely come down, leading to lower provisions and better profitability.
However, due to rising yields, Mark-to-Market (MTM) losses have also been reported in Treasuries, which are expected to gradually decline once the pace of rising rates slows and finally comes to an end, he noted.
MTM losses arise when the financial assets held are valued by the market at a price lower than the purchase price.
"For the most part, with supply declining and book quality improving, the public sector banking space is in an ideal position to target growth over the coming quarters. collecting low-cost deposits at scale is positive in the current scenario," Solanki said. .
To improve the financial health of public sector banks, the government has implemented a comprehensive 4Rs strategy: transparent recognition of NPAs, resolution and value recovery of troubled accounts, bank recapitalization, and bank and banking reforms. broader financial ecosystem.
As part of the strategy, the government has infused Rs 3,10,997 crore to recapitalize banks over the past five fiscal years – from 2016-17 to 2020-21.
Of the total amount, Rs. 34,997 crore came from budget allocations and Rs. 2,76,000 crore through the issuance of recapitalization bonds.
Scheduled commercial banks have recouped Rs. 8,60,369 crore over the last eight fiscal years through the resolution of NPAs, according to official data.
Regular commercial bank gross NPAs hit a six-year low of 5.9% in FY22. PTI DP CS RAM
(Except for the title, this story has not been edited by NDTV staff and is published from a syndicated feed.)