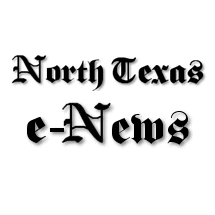 Historic churches in Fannin County have offered freedom in many ways to African Americans
Fannin County, Texas – It was mid-1865 and the Civil War was over. Slavery was officially dead. Although the former slaves were given their freedom, they were not given many tools to build a better future. Since forced illiteracy was one of the ugly aspects of slavery, the first thing they had to learn was to read and write. In their book titled Slavery and the Making of America, historians James and Lois Horton have described the situation as follows:
For the freedmen, education was an important mark of their freedom and represented their hope for a better future. As many slaves had been banned from learning to read and write, education was doubly important to them. About 95 percent of slaves were illiterate in 1863, but by 1877 more than six hundred thousand black children were attending elementary schools.
To overcome widespread illiteracy, there would need to be classrooms where reading and writing could be taught. The need for schools, or something like schools, was all too obvious.
In addition to schools, the former slaves also wanted to build churches where they could practice the faith that had sustained them during about 250 years of slavery. Practicing such a faith during slavery was difficult due to the policy of making it a crime to teach slaves to read and write. The slave owners had made it ?? a criminal offense, ?? wrote historian Anna J. Cooper, to teach slaves to read the Word of God. (It was a cruel irony – one of the many cruel ironies that accompanied slavery – to the extent that it happened in a country whose constitution called for respect for religious freedom. Plus, it totally contradicted the call of the New Testament to spread the gospel to all people.) The construction of houses of worship was of the utmost importance.
As the former slaves were in dire need of financial resources, building churches and schools in a community was often impossible. When only one structure could be offered, an easy solution was to build a church that could serve as a school throughout the week.
Examples of churches and churches / schools built by former slaves can be found all over the South. However, it is not necessary to travel so widely, as there are many examples in Fannin County.
According to the 1860 Fannin County Slave Census, compiled from state records and made available locally by Fannin County History Museum curator Tom Scott, Fannin County numbered approximately 1,700 slaves that year. Once free, the men and women began to apply their impressive mastery of domestic skills to building schools and churches.
A prime example in Bonham is the Baptist Church in Bethlehem. According to church records, the original building, built in 1871, was a log structure located between Preston Street and Lee Street. As the congregation grew, church members decided to purchase the land on Franklin Street which is the site of the current church, built in 1924.
A cafeteria was added in 1941, and further renovations were completed in 1988. (Interestingly, a Baptist member of Bethlehem, Bonham resident Dorothy Dale, remembers her first three years of school Primary, Grades 1 to 3 were taught in church, Fairview Baptist Church in Windom in the mid-1940s, when it was located far north of its present site, next to the Fannin Bank. In the third year, Ms. Dale continued her education at Booker T. Washington School in Bonham.)
In addition to Bethlehem Baptist, there are the interesting stories of Bradford Chapel AME (African Methodist Episcopal) and St. Paul CME (Christian Methodist Episcopal) churches.
Built in 1887, Bradford Chapel was originally known as Cain Chapel. In a history of the church in the December 13, 1985, issue of Bonham Daily Favorite, the late LE McIntyre wrote that Cain's Chapel was started when, ?? Mr. and Mrs. Fred Cook ceded two acres of land to the (then) administrators of the church; namely, James Ragsdale, Anderson Rowlett, Isaac Johnson, Robert Jones and Henry Haskins, to build a church.
??Those men,?? McIntyre further wrote: "were ex-slaves". The original location of Cain Chapel, according to McIntyre, was the western end of Johnson and West Third Streets.
In 1949, Cain Chapel was badly damaged by what McIntyre called "a small tornado or strong wind". coming from the southwest. It was decided that the building must collapse.
Three new lots were purchased at the corner of Poplar and West Third Street. The construction of the new church was made possible in large part by a loan of $ 27,000 guaranteed by Mrs. VA Bradford, administrator at the time. The new church was named Bradford Chapel in his honor. ?? We moved into our new church, ?? wrote THE McIntyre, ?? in 1951. ??
According to a history of St. Paul CME Church written by church members, its first building, apparently constructed in the late 1860s, was located in the same general area as Bradford Chapel, the southwest corner of Bonham known as Tanktown (because many tank railroads were located in this area.) ?? The former slaves, ?? according to history, ?? had difficulty erecting their first building. Men and women . . . worked together to create a humble log structure with a dirt floor. ??
In the 1870s St. Paul moved to the east side of Bonham, and in 1876 Brother Carson Moore donated the land on East Sixth Street which is the present location of the church. In 1897, this second building was moved to the back of the lot to make room for a new chapel that could accommodate the growing number of Saint-Pauls.
While there is no concrete, documented evidence that Bethlehem Baptist, Bradford Chapel, or St. Paul ever served as schools, it is safe to assume, without significantly detracting from historical accuracy, that they helped to educate former slaves and their descendants in one way or another. .
One church from the past in Fannin County that offers a concrete example of doubling as a school is the ancient Siloan Church (often written as Siloam) in Ravenna.
Church records shown to me by Audrey Rayford, a Bonham resident from Ravenna, show that Siloan dates back to 1870. She remembers that her mother, Annie Hill Brown, attended Sandy School, and that The school in her mother's day was often used the facilities of the Siloan Church for school-related programs as it lacked exterior buildings.
Evidence indicates that the Siloan Church may have been used as a real school at one time. One of the documents Mrs Rayford discovered while digging through the church papers is clearly titled ?? Beginning exercises, class 1919, Siloam Intermediate School, April 25, 1919, Ravenna, Texas. The admissions program also lists graduates, class prophet, class historian, class president, ?? as well as the class motto, class flowers and class colors. It seems reasonable to assume that Siloan did serve, at least for a short time, in school and church.
In 1954, Siloan partnered with Belfountain Church in Ravenna – which was founded in 1882 with Ms Rayford's grandmother, Ms LL Brown, serving as church secretary – to become Union Baptist, located on County Road 1105, just north of the intersection with FM 274. Numerous documents and the history of the Union Baptist and its predecessor churches were collected by Mrs. Rayford in an attempt to obtain a historical marker for the 'church.
All of the churches mentioned in this article, and many more like them across Bonham and County Fannin, still serve as places of worship – proud monuments to a people who have overcome extreme adversity to build a better future. . To borrow from the George Bernard Shaw line that Robert F. Kennedy helped make famous in 1968, the former slaves didn't look at what was and asked, "Why ??? Instead, they dreamed of what could be and asked, "Why not ??? Their story of building great churches, some of which often served as schools, from the ashes of the horrific institution of slavery, is one of the highlights of the history of the United States, Texas and the United States. Fannin County.
Note: I would like to thank the following for giving me interviews and / or information about their churches: Mr. Joe Dale and his wife, Dorothy, Ms. Audrey Rayford, Ms. Altrice Huey, Mr. Sammy Bogar and Mr. Robert Yeager.