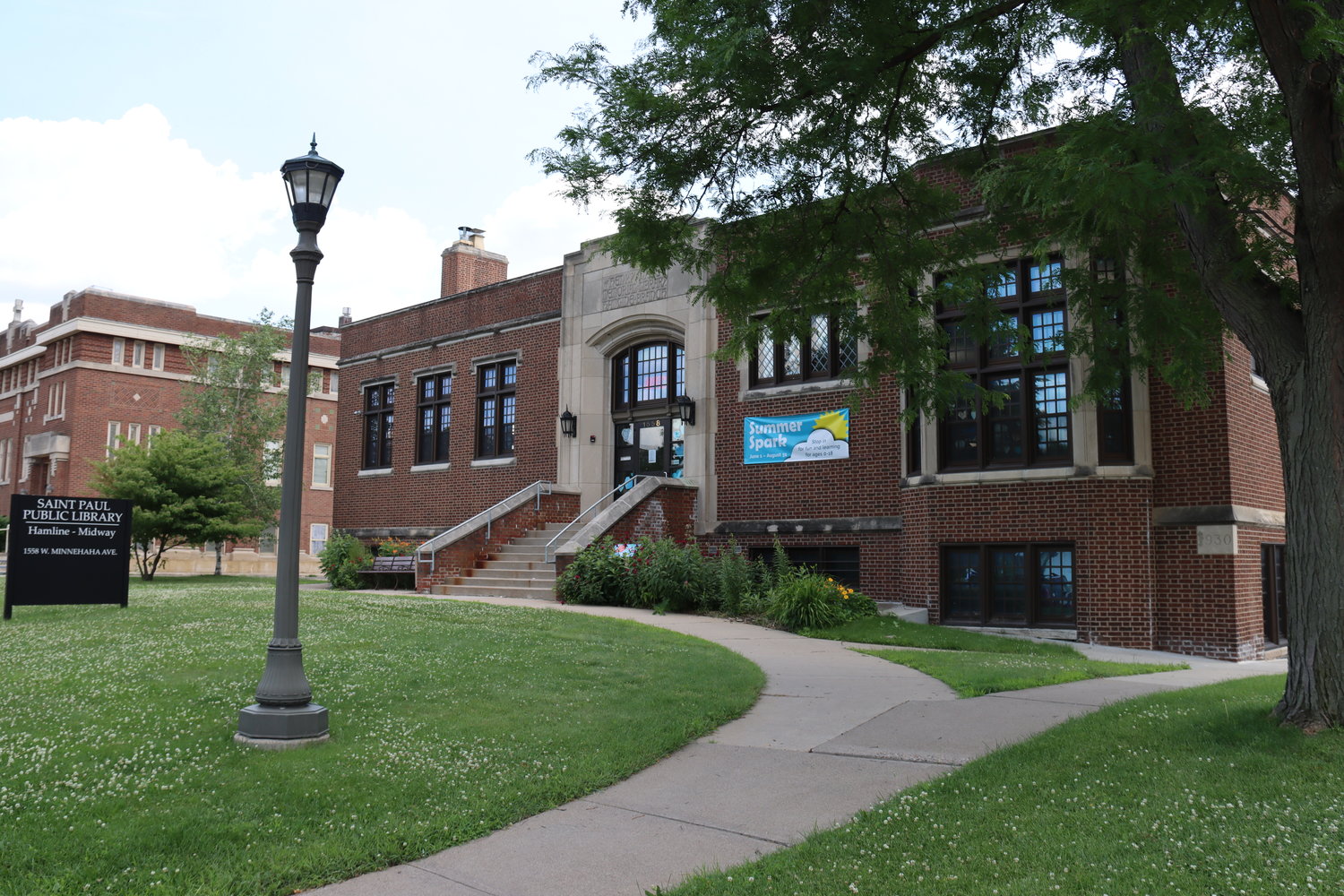 Citizens comment on the future of the Hamline Midway library at the CIB hearing
By JANE McCLURE
St. Paul could spend $ 14.168 million in 2022-23 on capital improvement projects if the city's proposed long-term capital improvement (CIB) budget gets approval from the mayor and city council. Recommendations for $ 8 million in federally funded programs are also on the table. The CIB committee of June 21 approved its recommendations and forwarded them to the mayor and city council, a week after a public hearing.
This year's hearing was dominated by written and oral commentary on the Hamline Midway branch library and whether or not it should be renovated and expanded, or demolished. In recent weeks, residents have asked for a third option to be explored, that of co-locating a new library with a new or renovated Hancock leisure center. Several comments were also made, citing the lack of public participation in the process and the predetermined decisions made by the library administration.
A petition calling on the library administration to reconsider its approach, seek more information and take care of the building instead of neglecting it drew more than 700 signatures. This group wants to save the building.
Others called for something new or extensive renovations. "I love our Hamline Midway Library neighborhood, but we need a new building or a completely renovated building. We need it because of mold, rainwater entering during storms, an old roof needing repair or replacement, inadequate ventilation, inefficient staff layout for our beautiful auditorium library and to improve our questionable accessibility to people with disabilities. While I love the charm of the main room of the wood-frame, shelving library with its fireplace, it is ineffective for the many functions and clients that the library now serves, "said Brian Berg, Hamline Midway resident. .
Much criticism has been leveled at the public input process. "The fact that we were discussing the monumental decision of what to do with Hamline Midway Library with almost non-existent outreach from St. Paul's Public Library before SPPL brought forward a CIB proposal is a travesty," resident Jonathan said. from Hamline-Midway. Oppenheimer.
Virtual hearing
For the second year in a row, the capital budget process was virtual. CIB committee chair Darren Tobolt said the committee looks forward to meetings and in-person hearings. He also said it was important to see more recommendations from the district council and community engagement next time around, although he admitted it had been difficult during the COVID-19 pandemic.
"This piece of community engagement is really important," he said. "As a committee, we don't want to feel like we're just saying, here's the money, do something. "
The CIB process has changed in recent years and Tobolt said this is also an adjustment. For decades, the process consisted of reviewing and ranking sometimes over 100 projects of all sizes a year, with the second year focusing on work in progress. Three citizens' working groups examined the requests and made recommendations to the CIB committee.
Now, municipal departments bring in their projects one year, and community groups bring in their projects the following year. This is seen as allowing large city-generated projects to move forward without excluding small neighborhood projects.
2021 marked the second time for municipal service projects, which are reviewed and recommended by a group of municipal staff and the CIB committee. The group reviews five-year capital plans for municipal departments.
Fifteen annual programs are recommended for funding, totaling $ 3.916 million each for 2022 and 2023. The largest demand going forward is for city-wide capital maintenance, at $ 1.5 million per year. year. Another million dollars is set aside for next year's community proposal process.
Other annual programs moving forward include $ 600,000 for tree replacement throughout the city, $ 472,000 for the reclamation of deteriorated athletic fields and $ 450,000 for improving the safety of players. bikes, pedestrians and traffic. Each allocation covers 2022-2023.
Recomendations
The Hamline Midway branch library, the North End Community Center, safe routes to school for Bruce Vento Elementary School, and deferred park maintenance are recommended by the task force. The four chosen total $ 14.168 million over 2022 and 2023. No police or fire project was recommended. This raised questions for Tobolt, who noted that an East Side fire station that had funding and then lost it last year to cover expenses related to the pandemic was not doing very well. classified for this round. The downtown Pedro Park, whose funding was also withdrawn, was also not withheld for 2022-2023.
For 2022-2023, $ 7.084 million will be spent each year. of projects, the North End Community Center is the largest, with $ 8 million.
The committee also recommended the approval of federal funding of $ 8 million in Community Development Block Grants (CDBGs). Much of this covers city programs, although some of the funding is used to replace playgrounds in low-income neighborhoods. CDBG's biggest recommendation is $ 1.6 million for a city-wide home improvement program. Community development corporations can also apply to CDBG for funding for programs.
No other regional project has been selected for 2022-2023. These include improvements to the skatepark and playgrounds at Merriam Park, a noise barrier for Interstate 94 between Prior and Fairview avenues in Merriam Park, a new sidewalk along Larpenteur Ave and a new headquarters for the central district police.
Mayor Melvin Carter will also present his capital spending plans during his budget speech in August. The municipal council will decide on the plans at the end of the year.