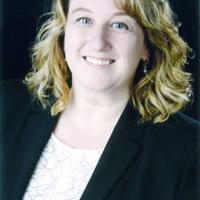 Barron grad now Minnesota judge | Free News
A Barron native has been named a district judge in Minnesota.
Governor Tim Walz has appointed Kari Willis as a 10th district judge in eastern Minnesota.
"I am proud to nominate Ms. Willis to serve on the bench for Wright County," Governor Walz said. "She has a long legal career serving the people of Wright County, and I am confident that this familiarity and commitment to her community will only grow stronger as a district court judge."
Willis graduated in 1996 from Barron High School. She received her BA from the University of Minnesota-Duluth and her JD from Hamline School of Law.
"Ms. Willis will work every day to build confidence in our justice system by administering justice fairly to all who come before her," Lieutenant Governor Flanagan said. "I am thrilled to see her excel in her new role. "
Prior to her appointment, Willis served as an assistant county attorney in the Wright County District Attorney's Office, where she primarily represents the Human Services Agency on child protection matters. She previously worked in the areas of juvenile delinquency and adult criminal prosecution.
Willis was also a law clerk for the Honorable Kim Johnson in Wright County in the 10th Judicial District. Willis is an active participant in The Turn – Wright County Adult Drug Court program. His community involvement includes his involvement in youth community sports and volunteering as a mock trial judge with the Minnesota State Bar Association. Willis serves on the Wright County Safe Schools Committee, Community Child Safety Team, Back-to-School Program, and Child Justice Initiative. She also administers the Wright County Attorney's Office truancy program.
Minnesota's Tenth Judicial District encompasses Anoka, Chisago, Isanti, Kanabec, Pine, Sherburne, Washington, and Wright counties.