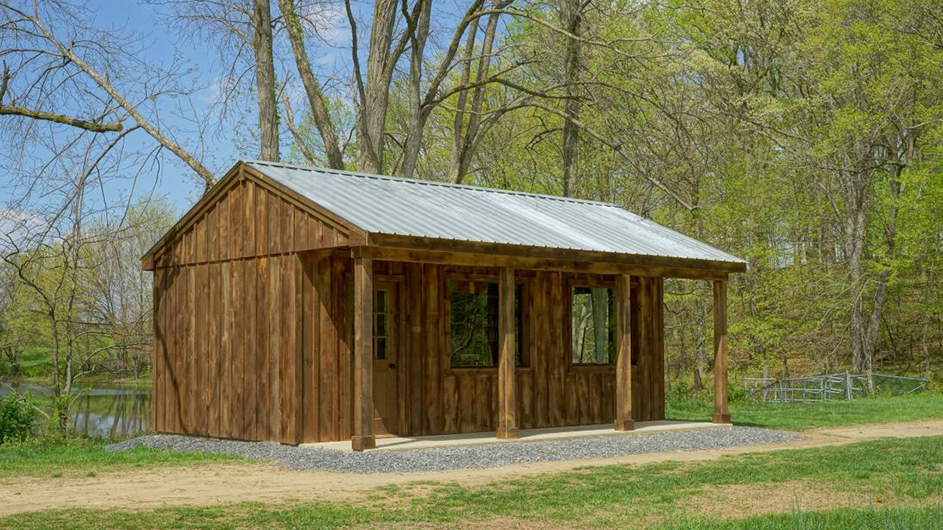 Artist Mark Dion takes an interest in climate change and the uncertainty of science in his work
On October 7, 2021, in a School of Arts event, visual artist Marc Dion presented his recent works, including the installation The melancholy marine biologist's field station, which opened on Oct. 8 on Governors Island. Maureen Raymo, Director of Lamont-Doherty Earth Observatory and dean co-founder of Colombia Climate School, introduced Dion and spoke to him after his presentation. The event was co-presented by Lamont-Doherty and the Trust for Governors Island.
During the question-and-answer portion of the event, a member of the audience asked Dion, "Do you believe your work is somehow a ritual of mourning science and climate change? "
"It is in a way the" melancholy "in the Melancholy marine biologistDion explained.
An abandoned research facility frozen in time
Newly updated for its installation on Governors Island, The melancholy marine biologist's field station (originally created in 2017 and exhibited at the Storm King Art Center in Cornwall, New York and New Orleans) takes the form of an abandoned research center. Inside the small building is a scene frozen in time, with scientific instruments, objects, artefacts and specimens left as if the researcher, faced with the catastrophic effects of climate change on the natural world, had abandoned the 'installation in futility.
"My approach," Dion said, "is to be a visual culture historian trying to examine how we've evolved this suicidal relationship with the planet, and that's based largely on the history of ideas and l 'history of things. "
Dion's lecture, accompanied by photographs of his work and process, walked through a selection of his major projects on oceanography and marine species.
The artist traced this interest to the Whaling Museum in New Bedford, Massachusetts, which he visited as a child. The museum has collected artifacts, paintings and animal specimens, organized around a concept – the ocean – as the Wunderkammern this would come to figure prominently in Dion's work. A Wunderkammer, or cabinet of curiosities, dates from the late Renaissance, and was used to store and display a wide variety of objects, often rare and esoteric, which, by their selection, told a particular story about history and the natural world .
The great respect of an artist for the scientific process
The relationship between professional science and amateurism, like that of the first practitioners of Wunderkammern, is the one Dion interacts with out of great respect for the scientific process.